JACKET_1 is designed with a three-layer ripstop fabric that is light and flexible, ensuring a comfortable fit and freedom of movement. This fabric is structured with three layers including a weather-resistant outer layer, a waterproof yet breathable membrane, and a soft, insulating inner layer.Our internal testing has shown that the material sound of JACKET_1 registers at approximately 25 DB, offering a quieter choice compared to the materials typically used in rainshells and windbreakers.
To maintain the technical attributes of JACKET_1, it's advised to opt for spot-cleaning for minor stains or dirt. For a thorough cleaning, we recommend dry-cleaning only, as this method preserves the fabric's integrity and performance features. Avoiding conventional washing will ensure that JACKET_1 continues to perform at its best, providing you with the intended comfort, weather-resistance, and durability over time.
JACKET_1 was conceived and prototyped in Canada, ensuring a design rooted in quality and innovation. However, the final production is carried out in China, where manufacturing expertise brings the design to life with precision and reliability.
The Adversarial Faces pattern is effective against Histogram of Oriented Gradients (HOG) based facial detection due to several reasons. HOG simplifies the image by dividing it into cells and analyzing gradient orientations, which makes it a simpler model to attack compared to more complex algorithms. The HOG model's expected input can be visualized and fed back into the model, allowing for an iterative process to create adversarial inputs that fool the model. The representation of a face as a histogram of oriented gradients does not resemble a face to human observers, which allows adversarial patterns to exploit the disconnect between human and machine perception. Additionally, HOG struggles with unusual facial angles, and this limitation can be exploited by adversarial patterns to further fool the detection mechanism. In essence, the Adversarial Faces pattern takes advantage of the simplicity and limitations of HOG's method of processing images to create inputs that mislead the facial detection process.
The DarkPocket in JACKET_1 acts as a wearable Faraday cage, providing a shield against electromagnetic fields. It is constructed with a special fabric interwoven with alloy materials that block signal transmissions from entering or exiting the pocket. When you place any object, like a smartphone or a key fob, inside the DarkPocket, it will be isolated from all signals, ensuring privacy and security from electronic snooping or hacking.
JACKET_1 was designed to last for life. If you are experiencing any issues with your purchase and its features, please contact support.
JACKET_1 is designed with insulation properties to trap heat, keeping the wearer warm in temperatures as low as -10ºC. Additionally, the specially crafted arm and back vents ensure breathability, making JACKET_1 comfortable to wear even in warmer temperatures.
We highly recommend that customers verify their sizing before making a purchase. JACKET_1 is crafted with an oversize fit, but if you prefer a more tailored look, we advise choosing a size smaller than your usual size.
For additional information visit our Size Guide
Once purchased, orders are dispatched from the USA within 7 business days. Depending on your global location, delivery may take between 1 to 3 weeks.
We do not offer refunds. Items being returned must be in unworn condition with attached tags and packaging. SKINNER will not accept any returned merchandise without prior written communication and a valid Return Authorization.
We offer returns in exchange for store credit which you can use for future SKINNER purchases. Exchanges are subject to the availability of JACKET_1 stock. If you wish to make an exchange, please reach out to our support team to reserve your item. We highly recommend that customers verify their sizes before making a purchase.
Tracking numbers will be provided at the time of purchase. Should you have any issues tracking your order, please reach out to our support team.
We offer worldwide shipping. Shipping costs are determined at checkout, based on your country and region.
We accept all major credit cards, PayPal and Google Pay.
Once an order is placed, we are unable to make any adjustments to it. For any updates or concerns regarding your order, please contact our support team directly for assistance.
Sales tax is subject to your country or region and is automatically calculated at the time of purchase.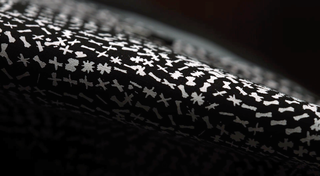 Didn't find your answer?
For all other questions and inquiries please reach out to our support team.